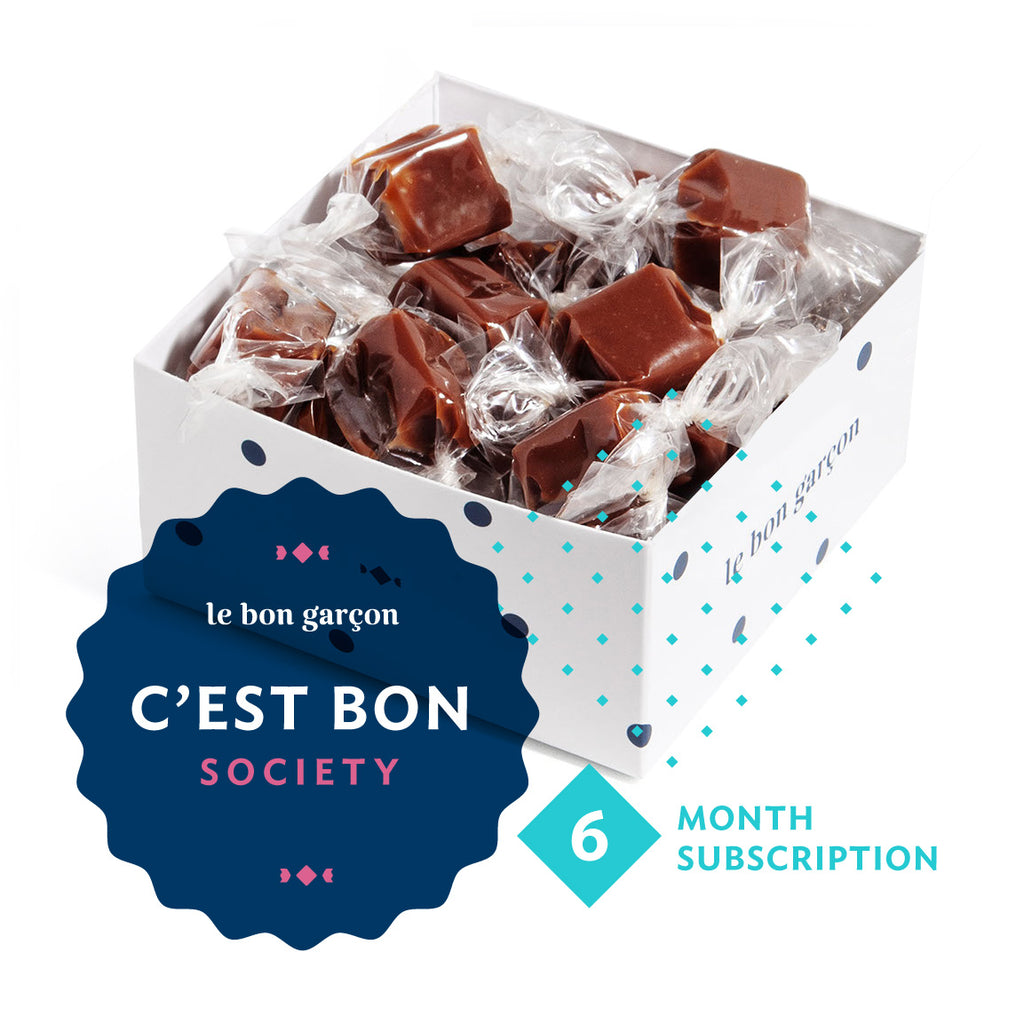 Gift Subscription (6 month)
A delicious duo of limited-edition and classic flavors, plus a bonus 2-piece sampler from our test kitchen sent fresh to your recipient's doorstep. Each delivery contains three delightful flavors and will ship by the 15th of every month.
Your gift subscription includes:
1 Limited-Edition Flavor of the Month 5.5 oz gift box (18-20 pcs)

1 Classic Sea Salt 5.5 oz gift box (18 - 20pcs)

1 Bonus Sampler 2pc box
How it works
We offer three, six, and twelve-month non-recurring gift subscriptions. Sign up by the 10th of the month to receive that same month's limited-edition flavor. Monthly subscriptions are charged on the 10th and all subscription orders ship by the 15th.