Flavors
Developing unexpected and original new flavors is what we love most. Here are some of our favorite year-round and seasonal flavors. We're whipping up fresh recipes all the time—subscribe to C'est Bon Society to try them all.
Year-Round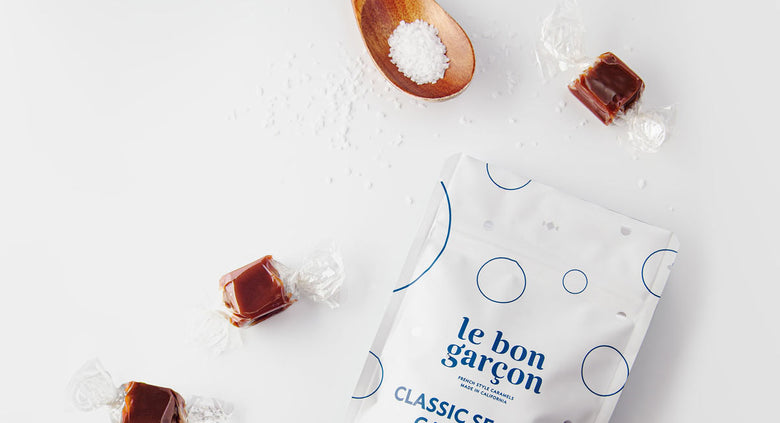 Classic Sea Salt
The Crowd Pleaser - Classic never tasted so new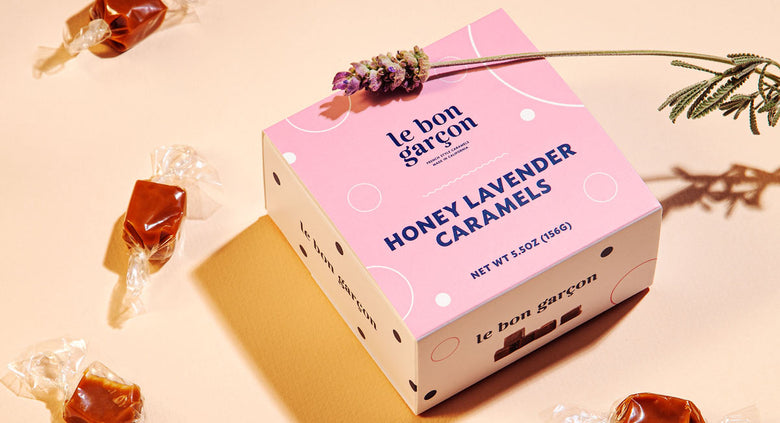 Honey Lavender
French Floral - Inspired by the French countryside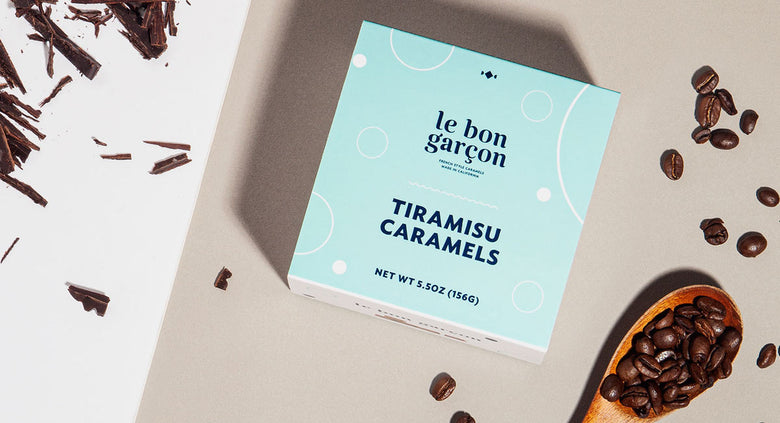 Tiramisu
For Chocolate Lovers - An Italian-inspired treat made with velvety dark chocolate and robust coffee.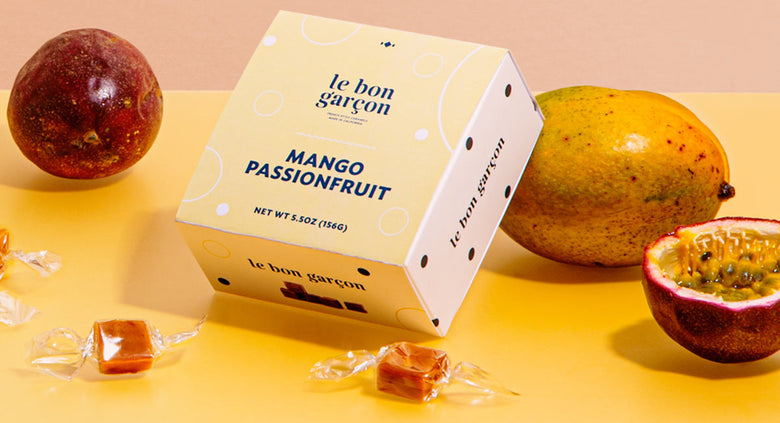 Mango Passionfruit
The Parisian's Favorite - Lush tropical fruits spiced with zesty ginger and green cardamom
Seasonal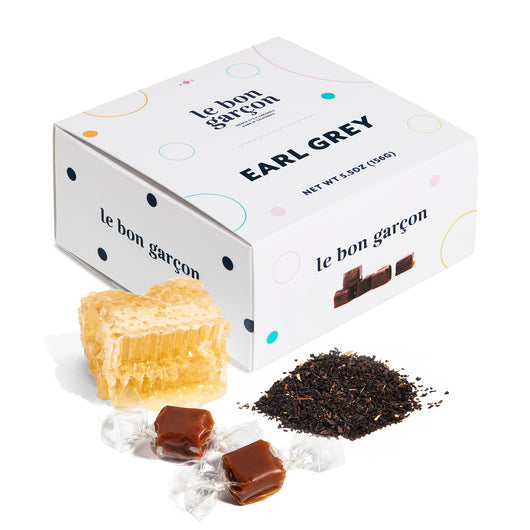 Sir Earl Grey
Afternoon Delight - Premium tea leaves, Ojai wildflower honey and citrusy bergamot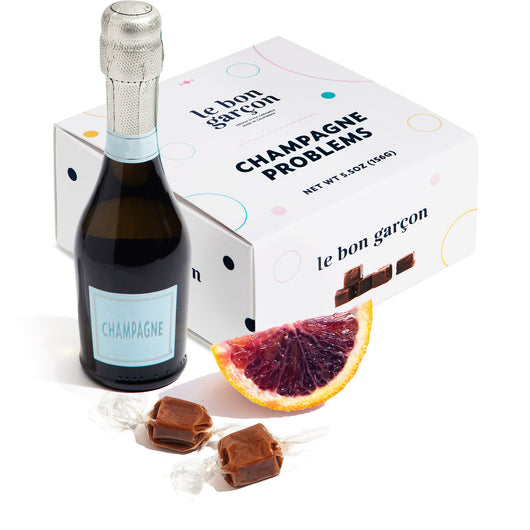 Champagne Problems
Full-bodied & Fruity - Champagne and blood oranges sparkle with scintillating charm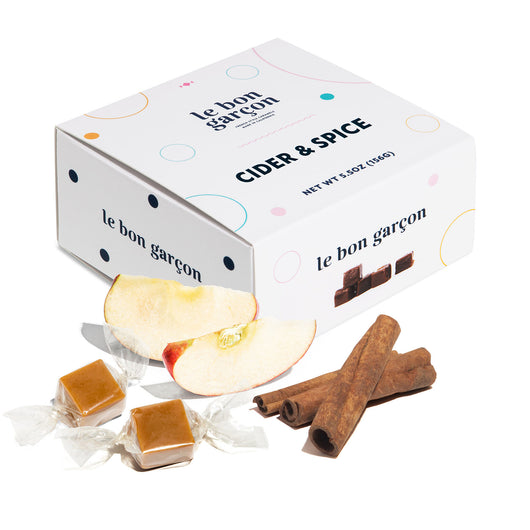 Cider & Spice
Fresh-Picked Nostalgia - Sweet apple cider, bright orange peel, and warm cinnamon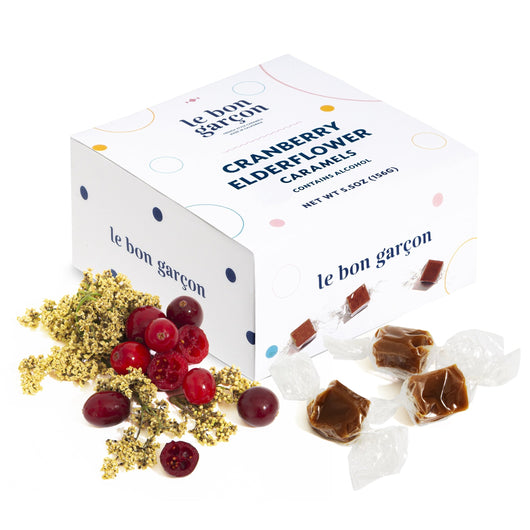 Cranberry Elderflower
Merry & Bright - Tart, crimson cranberry perfumed with golden house-made elderflower cordial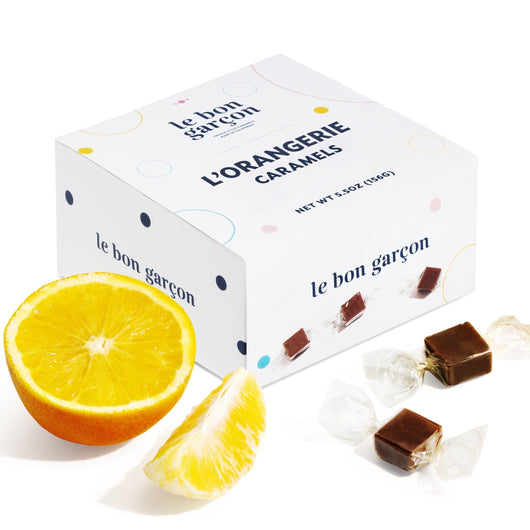 l'Orangerie
Tart & Tantalizing - Bitter Seville oranges blended with fragrant orange blossoms
Banana Melt
Tokyo Style - Buttery caramel and roasted bananas, spiked with premium crème de banane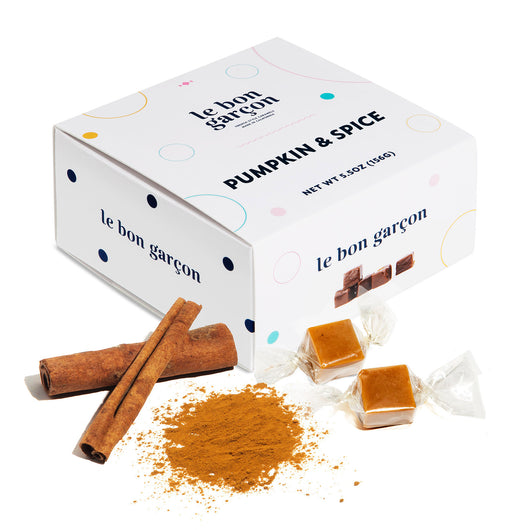 Pumpkin & Spice
Autumn Classic - Velvety pumpkin cream, with fresh-ground spices and rich molasses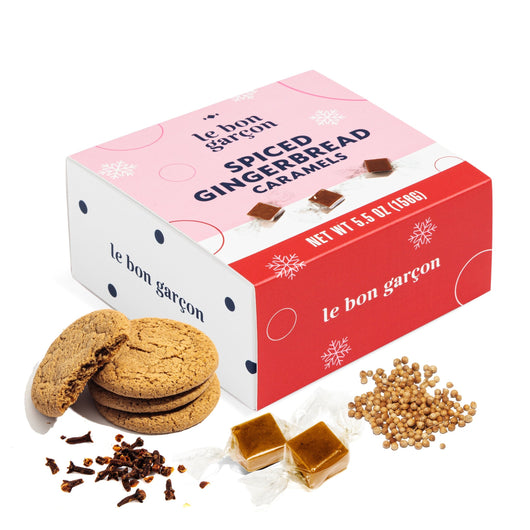 Spiced Gingerbread
Winter Warmer - Classic gingerbread with a sweet, peppery punch of complex flavor
Quince Charming
Regal & Romantic - Floral quince dances with a kiss of golden honey, a sparkle of Spanish Cava, and a shimmer of gold leaf
Jasmine Mango
Dewy & Delicate - Soft, aromatic jasmine blossoms and tender, balmy mangos
Rose Gold Rosé
A Perfect Pairing - Refreshing citrus with a splash of rosé, Bulgarian rose and glimmering edible gold leaf
Wild Violet
Vivid Verdure - Stained by bold cassis berries and lush creme de violette liqueur, this caramel is juicy, floral, and delicately tart
Chocolate Gochujang
Sweet Heat - Crimson gochugaru peppers blended with savory chickpea miso and enveloped in rich dark chocolate
Ume
Ebullient & Bright - Ume's unique stone-fruit tartness makes for a punchy caramel that is playful and packed with joy
Deux Peres
It's a Dad Joke - Buttery Bartlett pear and prickly pear cactus, sealed with a cherry kiss of Luxardo liqueur
Silver Fox
Rich & Handsome - Coffee-infused with oaky whisky notes and eye-catching edible silver
Mr. Bean
It's Not What You Think - Dense red bean puree slow-cooked with malty whisky, honeyed cream and crunchy puffed rice
Yuzu Sake
Flush With Flavor - Delicate Japanese citrus adds clean, crisp, floral notes to counter the silky richness of Kurosawa sake
Fei Jai
The Little Rascal - With a taste of Almond Jello, a classic Cantonese dessert, this caramel will transport you back to Grandma's kitchen
Sugarplum
Wintertime Sparkle - Twinkling treats made from Santa Rosa plums and jammy cassis berries, warmed at the hearth of barrel-aged brandy